Organic clothing for children 100% cotton
We will soon present to you our new natural children's clothing. In week 28.
Organic cotton clothes for toddlers and children.

The world demands sustainable products and we are happy to supply.
Cotton is one of the dirtiest crops in the world, but it is also one of the most available fabrics for children's clothing. But that is not the only advantage. Free from harsh chemicals, waxes, and formaldehyde, organic cotton is softer for sensitive skin and therefore ideal for toddlers and children. It requires less time and resources to produce clothes naturally than it's conventional counterparts.
Our customers are increasingly asking for cotton clothing and natural fibers in our clothing.
This year we have worked hard to expand our range with a clothing brand made from soft, breathable natural fibers. Our children's clothing brands are made of cotton.
Cotton is a natural fiber, extracted from the earth and spun into soft yarn. Cotton farming has made great strides and continues to make progress toward sustainability and environmental responsibility.
Cotton is easier to wash and maintain than other fabrics, so let your washing machine do your dirty work and enjoy the money you save on dry cleaning.
Not only are these gorgeous new styles natural, but they also embody the qualities and flair of a Vitex Natura Boutique garment: unique, vibrant, playful, durable, and affordable.
This is our favorite kid's clothes made of clean cotton for the smallest members of your family:
Girls
Baby suit white cotton
Available in sizes; S
Available in colors; White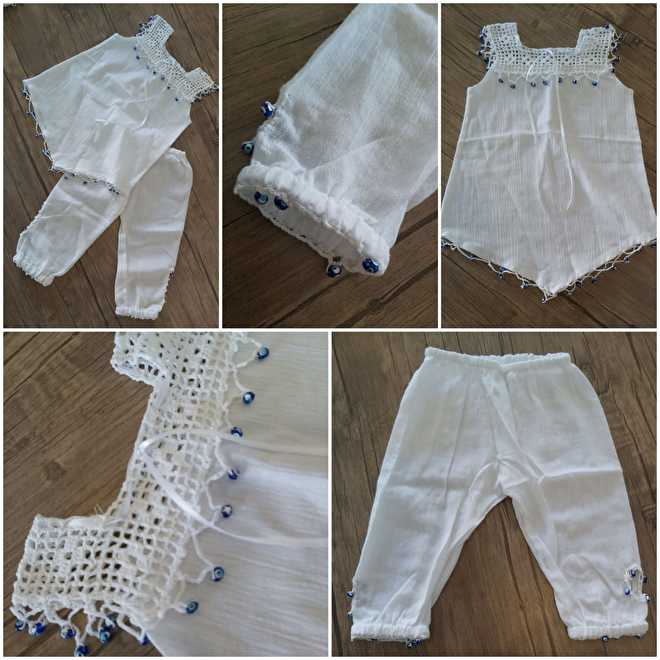 Girls
Butterfly dress 100% cotton
Available in sizes; XS, S, M, L, XL
Available in colors; White, Turquoise Blue, Pink, Cream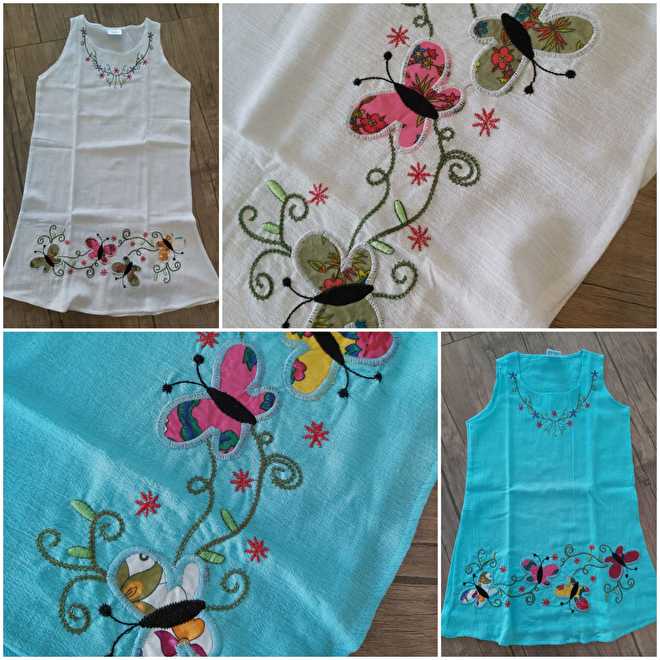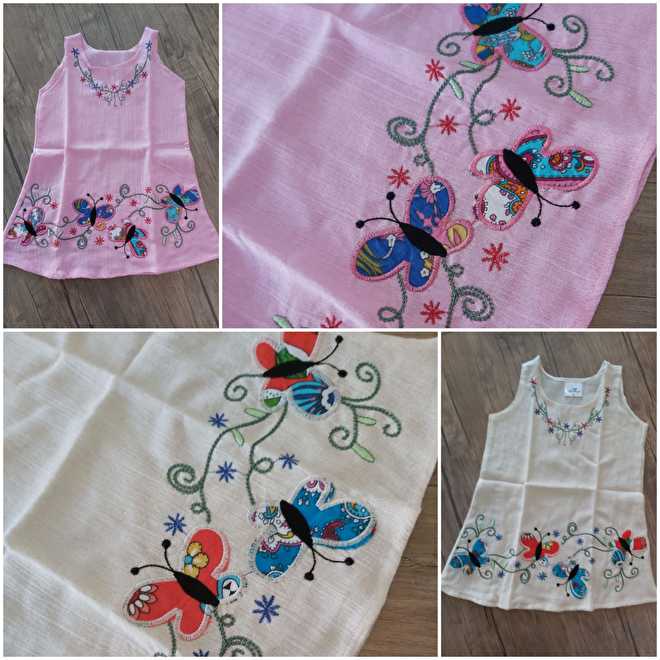 Girls
Dress with tassels 100% cotton
Available in sizes; S, M, L, XL
Available in colors; Pink, Red, White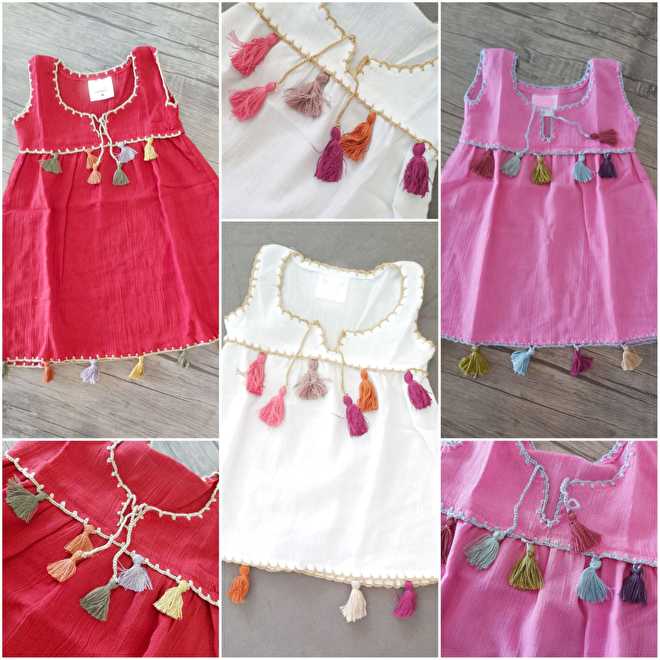 Boys
Children's blouse 100% cotton
Available in sizes; XS, S, M, L, XL, XXL
Available in colors; White, Turquoise blue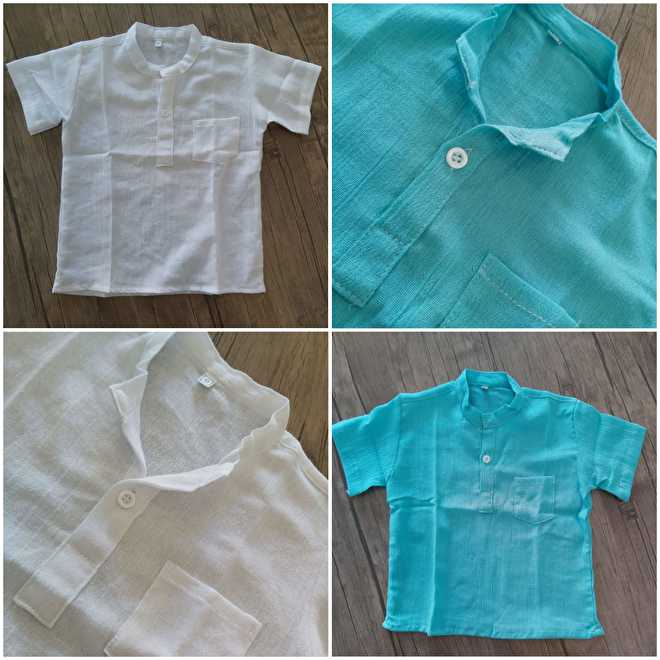 Unisex
Children's pants white cotton
Available in sizes; M, L, XL
Available in colors; White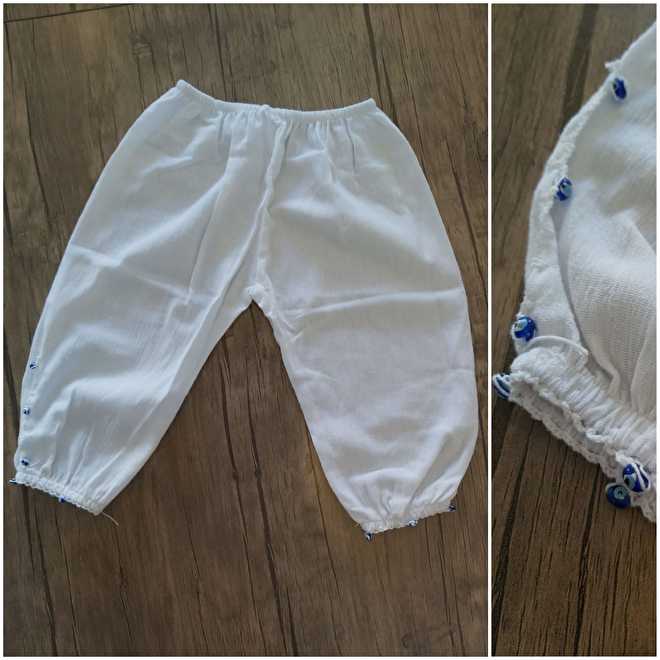 Baby suit 100% cotton

This adorable suit is a classic in your baby's wardrobe. Vitex Natura has this range of neutral and organic cotton baby clothes with natural coloring. Available with short sleeves. These are thin, easy to clean, comfortable, and…

€ 24,95

Baby pants 100% cotton

These cute pants are made of fine airy cotton. Vitex Natura has this range of neutral and organic cotton baby clothes with natural coloring. These pants are thin, easy to clean, comfortable, and affordable enough to be replaced if…

€ 16,95

Unisex children's pants 100% cotton

These cute pants are made of fine airy cotton. Vitex Natura has this children's clothing made of neutral and organic cotton with natural coloring in its range. These pants are thin, easy to clean, comfortable, and affordable…

€ 17,95

Butterfly dress 100% cotton

These dresses are designed to last, their organic cotton clothing is bright and playful as well as durable and well made. These dresses are made without chemical pesticides or fertilizers and have no genetically modified…

€ 22,95

Butterfly dress 100% cotton

These dresses are designed to last, their organic cotton clothing is bright and playful as well as durable and well made. These dresses are made without chemical pesticides or fertilizers and have no genetically modified…

€ 22,95

Butterfly dress 100% cotton

These dresses are designed to last, their organic cotton clothing is bright and playful as well as durable and well made. These dresses are made without chemical pesticides or fertilizers and have no genetically modified…

€ 22,95

Butterfly dress 100% cotton

These dresses are designed to last, their organic cotton clothing is bright and playful as well as durable and well made. These dresses are made without chemical pesticides or fertilizers and have no genetically modified…

€ 22,95

Dress with tassels 100% cotton

These colored girls' dresses are not only organic, but we also love the affordable, playful design. All products are made without chemical pesticides or fertilizers and have no genetically modified organisms.

Organic &…

€ 22,95

Dress with tassels 100% cotton

These colored girls' dresses are not only organic, but we also love the affordable, playful design. All products are made without chemical pesticides or fertilizers and have no genetically modified organisms.

Organic &…

€ 22,95

Dress with tassels 100% cotton

These colored girls' dresses are not only organic, but we also love the affordable, playful design. All products are made without chemical pesticides or fertilizers and have no genetically modified organisms.

Organic &…

€ 22,95

Children's blouse 100% cotton

These fun kids tops are available with short sleeves, these are made of fine cotton, easy to clean, comfortable, and affordable enough to replace if necessary. These are made without chemical pesticides or fertilizers and have no…

€ 17,95

Children's blouse 100% cotton

These fun kids tops are available with short sleeves, these are made of fine cotton, easy to clean, comfortable, and affordable enough to replace if necessary. These are made without chemical pesticides or fertilizers and have no…

€ 17,95